DivTag Weebly Add-on's
for Mix-n-Match DivTag Themes
DivTag Weebly Add-ons are header plugin or splash pages that can added to your existing website to improve functionality and design.
of DivTag customers with Mix-n-Match themes uses add-on to further customize their Weebly websites! Push the limits and expand the possibilities with add-ons
**Add-ons are only for Mix-n-Match DivTag Themes ONLY. All-in-one Themes already have all the add-on built-in**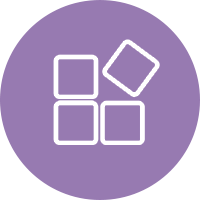 Header Plugins
A Header Plugin replaces your header image with an Interactive Image Slider, so you can insert important messages and images
Splash Pages
A Splash Pages help you create a welcome page before visitors see your homepage. It helps you make great first impressions and greet your visitors with a WOW factor!
Thank you so much Jeremy and Connie!  You helped us finally to have a website!  Thanks to your beautifully designed templates we can have a very professional website.  Since we are graphic designers, this is very important to us.  Your instructions and tutorials are wonderful – very thorough.  When I hit a snag you both went above and beyond to make sure I could do what I wanted.  In the day and age of extremely limited customer service, Jeremy and Connie you are a breath of fresh air. Customer service is very important to my husband and I as we also run a service oriented business – so nice to be treated like a valuable customer ourselves. Thank you also that the prices are affordable and the designs and options are many!! Thank you again!"
— Todd and Tracy Johnson, Owners, Circa www.circadigitalgroup.com