We are the #1 Premium Weebly templates and design provider, with

over 27,984 templates served
All-In-One Weebly Templates
Our All-In-One, Fully-Loaded templates is perfect for you if you want to save thousands of dollars in hiring an expensive coder to help you create a custom looking website.  These templates blend in our best design features, integrated with the latest design concepts.
You no longer have to be a design or coding expert, or have a lot of spare cash, in order to have a cutting edge, designer-caliber website.  Our All-In-One templates will rock your website!
Mix-n-Match Weebly Templates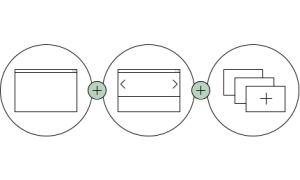 Our Basic Templates enable you to have a more desirable & professional looking website.  In addition to giving you a great design, these templates come with advanced features & extra page layouts  – giving you much more flexibility than a free template from Weebly.
When you are ready, you also have the option of bolting on our Add-On's such as header plugins, widgets, splash pages & skins to our Basic Templates – taking your design and functionality to a whole new level!
Community Love
…how seamless it is, how amazing my website is looking, and how responsive Jeremy & Connie have been. I'm very impressed overall -They provide a really great product!

Jason Bilbrey, eCommerce Business Owner
The template took 2 minutes to install. Connie and Jeremy are a blessing to have. I absolutely love DivTag Templates… It has made my life a lot easier!

Amanda Brown, Certified Fertility Instructor & Certified Herbal Counselor
Just a quick note to say that I've finished transforming my real estate photography website with your Cross Theme and carousel widget add-on. Took nearly 3 days to complete, but loved every minute of it! I've had a lot of great feedback from the agents and home owners too, so a HUGE thank you for helping me promote and present my business at a much higher level!

Gareth Blunt, Photographer
One of the things that make DivTag stand out as as small business, is their incredible responsiveness to their customers needs…. how easy DivTag makes it to make pretty stunning websites… If you want to make your Weebly website truly rock, look no further than DivTag Templates.

John Rafferty, Website Designer