Responsive Weebly Themes – Good or Evil for You?
by divtag - Categories: Other > Tutorials > Weebly Tools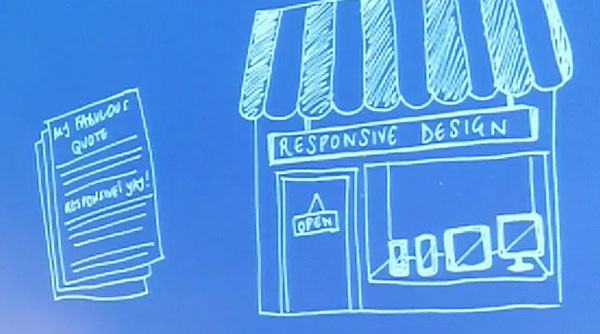 Where can I find a Responsive Weebly Theme?  You might ask. Is it good for my Weebly website?
What is a Responsive Web Design ("RWD")?
According to Wikipedia, it's having a web design that is created that will provide the optimal viewing experiences across different devices (from computer monitors to mobile devices).
RWD is the latest rage in the design world.  The benefits are highly debated and sure, it's a cool thing to have a RWD, but is it good for you and your Weebly website?
We found this blog post that explores the goods and the bads of RWD – and found it very interesting so we want to share some of the highlights with you.
The author of the post argues from his perspective, that the concept of RWD is sound, but in application in today's world, it's not worth it.
His QUOTED arguments (you can read his entire post here):
1) It Defeats User Expectations
* "One of the biggest bugbears I have with responsive design relates to when I am used to a particular desktop design, only to find that the responsive design is completely different."
* "The key navigational elements are not where they were, and perhaps one or more have even disappeared."
* "This is my primary intended definition of defeating user expectation. The very fact that I am seeing something different to what I am used to has already served to defeat my expectation."
* "I consider responsive design to be rolling the dice. You are planning to offer up a different user experience to the desktop version, in the hope that whatever you end up producing is immediately easier for the end user, compared to what they are used to. Many responsive designs, in my experience, don't get this right."
[Our Thoughts]:
We mostly agree with what the author is saying.  Having a RWD for your Weebly website is "cool", at least from a Webmaster's (You) perspective.  After all, we're all worried about how visitors sees our website.
But the fact for most websites is that most of the visitors are viewing your website from a desktop (or a tablet such as iPad which has a much larger screen than smart phones).  If you then present them a different user and visual interface, because they are using a smart phone when they're away from their desktops, it's very difficult to predict how they will react to the brand new environment.  So why risk introducing them to a new experience that's completely out of your control (for RWD, different mobile devices will "warp" your website into different layouts – not all mobile devices have the same screen size).
What if they're looking for some specific information that they saw on your website while using their desktop the night before?  Will they be able to locate it by re-tracing their navigation steps?  Having a Responsive Design changes the location of your navigation bar and how it is presented.  So where should your visitors' eyeballs be directed to locate the same information he/she saw before?  This is a concern that you should reflect upon.
The idea of RWD is to improve user experiences, but does it?  Sure it looks cooler (again, from  Webmaster's perspective), but the main priority of most visitors is to find information quickly and move on to other things.  Your visitor will most likely not be able to re-trace his/her exact navigation steps to locate the same information again.  They'll eventually find it, but will take time… and nowadays, who has time to spare?
So, showing the same experience of your website on a smart phone as on a desktop will ensure that visitors are not introduced to a new, foreign interface.  We're all creatures of habits, and we like and embrace the same environment that we're used to seeing.
Which brings us to the author's next argument:
2) Non-Responsive Designs Usually Work
* "In my (the blog post's author) experience, non-responsive designs usually "work" (i.e. do a good enough job for me to navigate a site and assimilate its content). If I am accessing a site with my iPhone or iPad, I typically get by perfectly well with non-responsive designs."
* "If you can ascertain that a significant proportion of your users are accessing your site from a device that is presenting your design in an illegible manner, you may well consider a responsive design solution."
* "But this brings us back to the cost benefit argument — if 5% of your users cannot make sense of your site, does that justify the added cost of a responsive design? My point is to look beyond the simple "but some people won't be able to use your site" argument, and focus instead on what is right for your priorities."
[Our Thoughts]:
This is the similar discussion we've had in our other Blog post titled "Weebly Mobile Optimization".  In our experiences, we'd rather turn off the Mobile Optimization function that Weebly offers so visitors can visit our designs the way we want our visitors to experience.
The fear of "the screen might be too small if they view it on a smart phone" could be quickly alleviated by the visitor, using his/her good common sense, to:
1) Flip the smart phone horizontally so the screen displays the website in a wider way, and
2) Double tap on the screen / zoom in on the content so he/she can read it.
Fearing that a website visitor using a smart phone will not know how to do this is slightly insulting :) and at least from my experience, doing this when I surf the internet on my small-screen iPhone or iPod works just fine.  I've never had any issues of not being able to see the content.
If anything, I'm more comfortable with the original website interface because I know exactly where to go look for certain information, just like how it works on my desktop.  My experiences are not diminished, but rather, remained the same as I am able to quickly and effectively find the information I need, and move on.
After all, we need to get back to servicing our wonderful DivTag Customers / Visitors who take the time to email us with questions or comments!
So in conclusion, I think the author's view on RWD definitely had merits.  But at the end of the day, as I mentioned, it's Responsive Web Design is still a highly debated topic.
You have our view on whether a Responsive Weebly Theme is a good or a not so good thing.  I'm hopeful that you will find some merits in our view as well!
Liked the discussion above?  
If so, Like us on Facebook, Google+ and Subscribe to our YouTube Channel below to share it with others!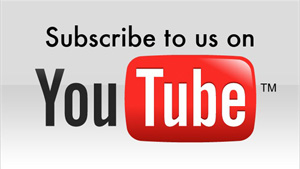 ---