Best Weebly Website Examples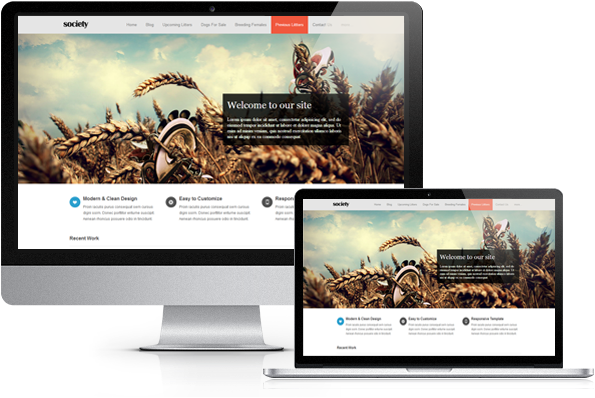 Click to See Best Weebly Examples
If you're wondering if Weebly can create amazing looking and functional websites, yet have the website building process be as simple as drag-and-drop, we have some excellent Weebly website examples (click here) for you to see.
A lot of people are wondering or even challenging how capable Weebly is as a website builder.
The pre-conception is that since Weebly is so easy to use (literally just dragging and dropping website building elements, insert your content, and publish), it must be inferior to a lot of more comprehensive website builders in the market.
Ever heard of the saying, "Simple is better"?  Or:
Complexity is your enemy. Any fool can make something complicated. It is hard to make something simple.

– Sir Richard Branson
After spending thousands of hours working with the Weebly platform, amongst other website building service providers, I can say that Weebly is one of the most powerful website building platforms you find in the world today.   And I can back it up with Weebly website examples (more on that below).
If you're curious, here's an excellent Weebly review that really breaks down the pros and cons of Weebly.
What About Other Fancy Pancy Website Builders?
But before we get into a "food fight" about why WordPress or Joomla, etc are much better than Weebly because they have so many programmers out there that create awesome plugins / widgets for them, or the armies of contractor coders out there that charge people thousands of dollars to create kick-ass websites, let's clarify a few of things first.
Yes, you can do all sorts of "crazy" things with Drupal or Joomla or WordPress, but at what cost (the concept of cost applies to both time and money)?
We're talking about small business owners here, who work on a budget and want to get things up and running – fast.
We're talking about website owners who want to make minor edits by themselves, without writing / calling programmers then having to wait in line to have the changes processed.
Possibilities of Website Design with Weebly
If you spend some time with Weebly, and really open your mind to the possibilities they provide you with their tools, inject some creative juice into the process, take up some beautiful Weebly templates and Weebly Add-ons, amazing things can happen – you CAN create awesome websites, by yourself, with a shoestring budget.
Just note that each and every one of the examples I'm going to show you are built by website owners just like yourself.  They don't have any formal coding training, and most of them won't consider themselves technically strong.
One thing they did that really catapulted their websites to the top of the pile is that they used effective tools, and they used them intelligently.
First things first – they decided to use Weebly (see some reasons I mentioned above).
They also used tools – both free and paid, to create top notch websites.  They signed up for free Weebly tutorials, learned from experts and picked some amazing designs that provide tremendous value.  Note that a traditional custom website could cost thousands of dollars – no joke.
Weebly Website Examples
Having said that, let's look at some Weebly website examples.
Yup – all of them are built using Weebly.  I hope this opens your eyes on the possibilities of using Weebly.  It's a very simple, yet powerful tool and if used correctly (along with the tools I mentioned above), it can save you thousands of dollars and countless amount of hours.
Weebly rocks – and so can You!
---
3 Responses