How to Delete Multiple Weebly Elements Quickly and Easily
by divtag - Categories: Uncategorized
So today we're going to talk about my "crazy" efficient method of making major edits to websites.
We all know that Weebly is a very simple tool to very quickly build a website. But do you want to know how to edit your website even faster?
One of the PAINS about using Weebly is that it doesn't allow me to delete multiple elements at the same time.
I have to delete elements one-at-a-time….. and this makes major editing painful when I'm revising a lot of pages. This is particularly true if you are running an e-commerce, or a website with a lot of repeated sections with similar designs. Feel like pulling your hair out? I can completely relate.
So I want to share with you a trick that I learned on how to quickly and efficiently delete groups of elements at one go. This not only saved me a TON of time, it also prevented a lot of unnecessary headaches to say the least.
In the video, I'll show you how to batch elements together and quickly delete all of the them. Hopefully it will save you some headaches, as it did for me :)
Next Weebly Tutorial Lesson:
PS: Stay tuned for tomorrow's tutorial. You know how Weebly only has an element for horizontal line? Did you every want to insert a VERTICAL divider? Well, we figured out a way to flip it upwards. We'll show you how :)
PPS: We are also creating some tutorials about how to create side columns and customizing the horizontal divider element so it can match your website design. Both are not available within Weebly's tools but we'll show you exactly how to do this. Stay tuned as we'll be sending those out in a few days! Again, any suggestions about want to learn, just respond to this email and let us know!
PPPS: If you're still in the hunt for a better looking website, check out our premium Weebly templates that can quickly and simply transform your entire website design!  Installing the new template is just a click away.  Click here to see some of our designs.
Jeremy
Did you Like the Tutorial?  
If so, Like us on Facebook, Google+ and Subscribe to our YouTube Channel below!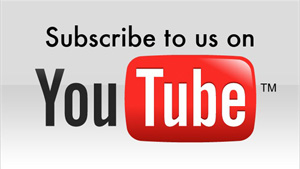 ---
One Response