How to Export Weebly Website and transfer it into a different host
by divtag - Categories: Uncategorized
As mentioned in our previous tutorial lesson, we mentioned that we'll show you how to export your Weebly website and import it into another host. You may have thought of this before but you probably couldn't find any more information about it. Now you'll know how!
Weebly's free hosting platform is awesome – it's free. But there are a few reasons why exporting your website out of Weebly could come in handy:
You want to leave Weebly but not lose your website – we all have our own reasons
Your hosting needs is growing – you need a faster host to handle all the website traffic (Congratulations for getting a lot of traffic!)
You want to be able to customize your website however you want outside of Weebly
You just want to know – just in case
So we've put together a video tutorial showing you how we extract our website and upload it into a non-Weebly host.
We'll also show you how to do this, and some of the pitfalls of the export. Just to let you know – not everything could be exported out successfully.
Hope you enjoy this and find it useful!
Next Weebly Tutorial Lesson:
On another note, for tomorrow, we'll show you how to create a side column on your Weebly website. Right now, Weebly only allows you to create multiple columns with their element. But what if you want a dedicated side column to insert items such as social buttons, sign up forms, or other key information? You've seen a lot of those in non-Weebly websites right?
We'll show you how to create that in Weebly. Weebly doesn't have an element dedicated for this – but we found a way to make it work :) See you tomorrow!
PS: If you're still struggling to make your website design look more professional, have a look at our premium Weebly templates as they can completely transform your entire website design to make you look good!  Installing the new template is just a click away.  Click here to see some of our designs.
Jeremy
Did you Like the Tutorial?  
If so, Like us on Facebook, Google+ and Subscribe to our YouTube Channel below!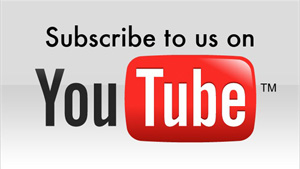 ---
32 Responses