How to Add / Insert Google Search Bar Tool in Weebly
by divtag - Categories: Tutorials > Weebly Tools
At the time of this article, our understanding and the broader Weebly user community's expectation is that Weebly will "hopefully" release a search bar tool with their new themes.
A search bar is no doubt very useful for all Weebly users. Allowing your website visitor to quickly search for what they want always enhances their visiting experiences… or does it?  Not all the time.  I'll explain why towards the end of this article.
But firstly, for Weebly users who can't wait for Weebly to release search functions in their new templates, for reasons of (1) you just can't wait or (2) you don't want to change themes, here are a couple of quick remedy to satisfy your needs.
Google has a very powerful search bar that you can quickly install into your Weebly website.  It's free, and an additional benefit that you may not have thought of, is that if you install Google's custom search bar into your website, this implies that Google is aware of your website and your content.
For those who want another option other than Google, we'll show you in the video another search bar tool that you could insert into your Weebly website.
As mentioned before, about the downside of having a search bar, is that this raises your website visitors' expectations of finding what they need. You see it's more of a psychological issue. When you see a search bar, you expect the search results to return some goodies.
What if your visitors don't find what they are looking for?  Your content could very well be there, but they might just have searched with different keywords. If they are immediately disappointed, would they leave your website instead of spending some time browsing through your content to discover what they need?
Just something to ponder about. Having a search bar while is useful, this is also a drawback.
In our Weebly tutorial video, we'll show you step-by-step of how to install a Google search bar tool into your website. We'll also show you an alternative tool at the end of the video.
Did you Like the Tutorial?  
If so, Like us on Facebook, Google+ and Subscribe to our YouTube Channel below to share it with others!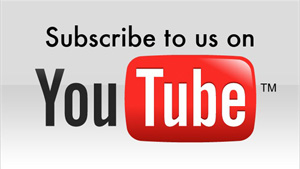 ---