iPage Templates vs Weebly Templates
So what are the differences between iPage templates and Weebly templates?  Not much, and here's why.
Did you know that iPage's  drag and drop website builder is actually Weebly?  I suppose Weebly must have "licensed" its website building platform to iPage (along with its affiliated companies such as Fatcow, Netfirms, iPower, Bizland, etc).
But before we go any further, I think we should have an overview of what exactly is iPage.
iPage Overview
iPage is primarily a web host that's a "one stop shop" for people who want to set up a website.  You pay a monthly fee and you can set up websites and they also provide value add services such as domain registration, email support, marketing  suite, security suite, 24/7 phone, chat and email support, basically all the bells and whistles that you may expect to have to build a complete website.
So DivTag Templates will work with iPage?
So now that we've established that iPage's website builder is actually the same as Weebly, the conclusion is simply – Yes – our DivTag templates will work perfectly fine with iPage.
In our experiences, we've dealt with a number of iPage account holders as they purchased our products to beautify their website.  What we noticed is that sometimes when Weebly updates its codes or comes out with new functions, the Weebly platform over at iPage may not always update.  This has led to us having to make some minor adjustments to our templates to suit iPage users' needs.  But in general, everything works perfectly fine, including our plugins and splash pages.
So if you are an iPage account holder and you are using Weebly's drag and drop website builder within iPage, fear not, our products are perfectly compatible with iPage.  If you run into any issues, just contact us and we'll get it all sorted out for you!
Did you Like the Tutorial?  
If so, Like us on Facebook, Google+ and Subscribe to our YouTube Channel below to share it with others!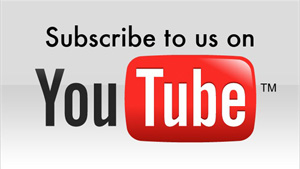 Return to Main Blog Page
Return to Weebly Templates
---
One Response