Let your visitors rate you – it will improve your website
by divtag - Categories: Tutorials > Weebly Tools
If you are running an e-commerce or a blog, it's very useful to insert a rating widget into your webpages. In this tutorial video lesson, we're going to go over how to add rating widgets.
A key mistake of website owners, is that they do not know whether a specific page of information or product is well received or not.
For your website to be successful, it is critical to receive feedback from your visitors as to whether they like what they are seeing or not.
Inserting rating widgets can help you accomplish this – and it takes no more than a few minutes to get it done.
Remember, gathering intelligence or understanding what your visitors are thinking is a crucial aspect of building a successful website. Getting feedback from Rating Widgets is an easy, and effective tool to accomplish this.
Finally, one side benefit is that if people love your webpages or material and they give you high ratings, this will also visually encourage your new visitors to pay more attention – this is the power of social validation. A rating widget allows you to accomplish this as well!
Hope you enjoy the video tutorial!
Did you Like the Tutorial?  
If so, Like us on Facebook, Google+ and Subscribe to our YouTube Channel below to share it with others!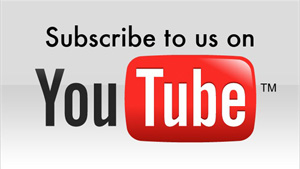 ---