Don't leak visitors – Make sure RSS feeds work properly for your Weebly blog
by divtag - Categories: Tutorials > Weebly Tools
If you have a blog on your website, here's a very important tip for you.
Do you use RSS feed? Even if you don't, you just don't know if your website visitors are using it with your website – especially if you are a blogger.
You might be losing visitors or followers if your RSS Feed on your Weebly site is not optimized for all browser users!
RSS stands for "Really Simple Syndication" and simplistically, it is a way a lot of people receive web feeds if they are following blogs entries or news. It's useful because the person does not have to keep going back to their favorite websites (too many clicks to get news or blog updates and they have to wait for the websites to load up which takes some time especially if there are graphics).
When a person subscribes to RSS Feed, they can receive fresh information and updates very quickly on a non-graphical way so it drastically reduces loading time and can quickly select what they are interested in reading.
So the question is – are you sure your visitors are reading your RSS Feed properly?
We've put together a video tutorial here to show you how it all works on your Weebly website, and a very important tip on browser compatibility for Google Chrome (which is currently experiencing the fastest growth amongst all website browsers).
Remember, just because you don't use the RSS Feed doesn't mean that others don't! The video tip will help ensure that your visitors' browsers are fully compatible to view RSS Feeds.
At the end of the video, we'll also show DivTag templates users how to properly link up their RSS feeds to our templates' social icons. But this video is applicable to ALL Weebly users.
Did you Like the Tutorial?  
If so, Like us on Facebook, Google+ and Subscribe to our YouTube Channel below to share it with others!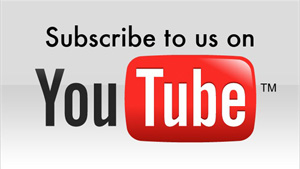 ---
2 Responses