How To Change Weebly Navigation Menu Bar
by divtag - Categories: Tutorials > Weebly Tricks
Did you know that Weebly has a tool for you to group or edit your Weebly navigation bar or menu bar? If you have a lot of different categories / pages in your website, your navigation or menu bar can get very cluttered, very quickly.
One thing that Weebly allows you to do is "group" the categories into a "More" category. This "More" group will appear at the very end of your Weebly navigation bar, and it will consolidate all your pages or categories that didn't fit within the pre-set length of the navigation bar.
When you point your mouse cursor over the "More" group, all your other pages will show up.
However, you can actually turn this off if you want all your categories or pages to show up on your navigation bar. What this means is that Weebly will stack your menu bar to two or more layers so it can fit all the pages.
Some designers may not find this appealing, some may. But the option is there for you to choose.
We'll show you in this Weebly tutorial video how to switch this option on and off. Try it out for yourself to see if you like it!
Did you Like the Tutorial?  
If so, Like us on Facebook, Google+ and Subscribe to our YouTube Channel below!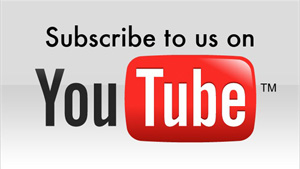 ---
7 Responses