How to Painlessly Change Weebly Page Layouts
by divtag - Categories: Tutorials > Weebly Tricks
Weebly page layouts give you flexibility to build your webpages with different formats.  It's critical in helping you make each webpage with a different feel and design (Here's is another useful post that explains extensively what Weebly page layouts are).
However, in the past, when you are working within Weebly Editor, you had to go from the page where you are inserting information and Weebly elements, to the Page Editor page, select the Page Layout, then go back to Elements page, and see how the new page layout configuration looks like.
Painful – and a huge time waster.
So Weebly has just come up with this new awesome tool which allows you to stay on the same page while you are editing your information, and quickly "preview" how the webpage will look like under different page layouts (video demonstration below).
They've built in this "switch" in the header image area where you can glide your mouse cursor over and a drop down list of available page layouts will reveal itself.  Simply click on the page layouts that you are interested in, and instantly see the change come through.
No fuss, no mess, just awesome.
This way, not only do you save time from being able to quickly view your new page layout configuration, the biggest benefit is that you'll remain sane.  Just ask any Weebly website building warrior – it's a huge mental relief!
So in the short video below, I will be illustrating what this new tool is, what it looks like, where you can find it and how it works.
If you dig this video tutorial and want to see more, click here to Subscribe to our YouTube Channel!  This way, you'll be instantly notified when we come up with more brand new, latest and greatest Weebly tips to help make YOUR life easier!
See more Free, Premium Tutorials
Did you Like the Tutorial?  
If so, Like us on Facebook, Google+ and Subscribe to our YouTube Channel below to share it with others!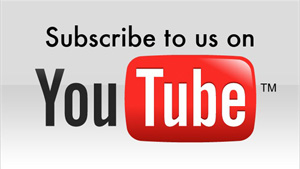 ---
One Response